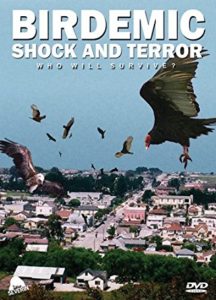 We asked creators about what sort of things motivated them to be creative and work on their projects.
When the original question was posed via Twitter, we got a lot of great responses including Jay Faerber's:
I'll read or watch something in the same genre. Sometimes it's something GOOD, so that it inspires me. Sometimes it's something BAD, so I can look at the mistakes that were made and try not to repeat them.

— Jay Faerber (@JayFaerber) June 29, 2018
I think this is so great.
I don't think we always set out to watch bad movies as well as good movies, but I think it's important to consume all kinds of different media so that we know what works and what doesn't work, especially in a genre that we want to play around with.
What are some of your favourite movies to study? Let us know in the comments below! And if you have a great idea for #MondayMotivation, get in touch and tell us! You can email info@creatorresource.com.
Latest posts by Stephanie Cooke
(see all)