Content syndicates are businesses that syndicate content to businesses that need content for their platforms— newspapers, magazines, tv and radio stations, websites, etc. Syndication really got its start in the late 19th/early 20th century with the rise of big newspaper owners like Hearst and Pulitzer. The idea was that they could take successful nationally-relevant content created by one of their papers and print it in any of their other papers.
This saved money in national news reporting as well as in creating content—like comics— that appealed to a broader readership than the local market. It also helped give their papers a competitive edge if you could advertise that your paper had the hot new comic from New York or Chicago, people would have to buy your paper to keep up! An early precursor to appointment television FOMO to drive sales!
Then, syndication expanded out to papers and magazines outside the owner's group. If you didn't have a paper in a certain market, you could sell that content to a paper outside of your group and increase the profit margin on content that you'd already paid somebody to create.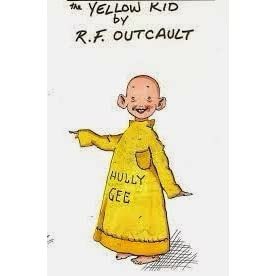 In the early days of syndication, cartoonists were huge stars and syndicates competed for them with lucrative contracts. There are some great stories about early cartoonists like Winsor McCay, Rudolph Dirks, and Richard Outcault moving between syndicates to get the best deal.
Outcault's Yellow Kid and a circulation war that surrounded the use of the character (whose name is Mickey Dugan) by Hearst and Pulitzer is where we get the term "yellow journalism" from!
In those days, cartoonists were considered staff that were paid a weekly salary, so two big offers used as lures were royalties and creator ownership of your work. Hal Foster's Prince Valiant came about because Hearst offered Foster the opportunity to do a creator-owned comic.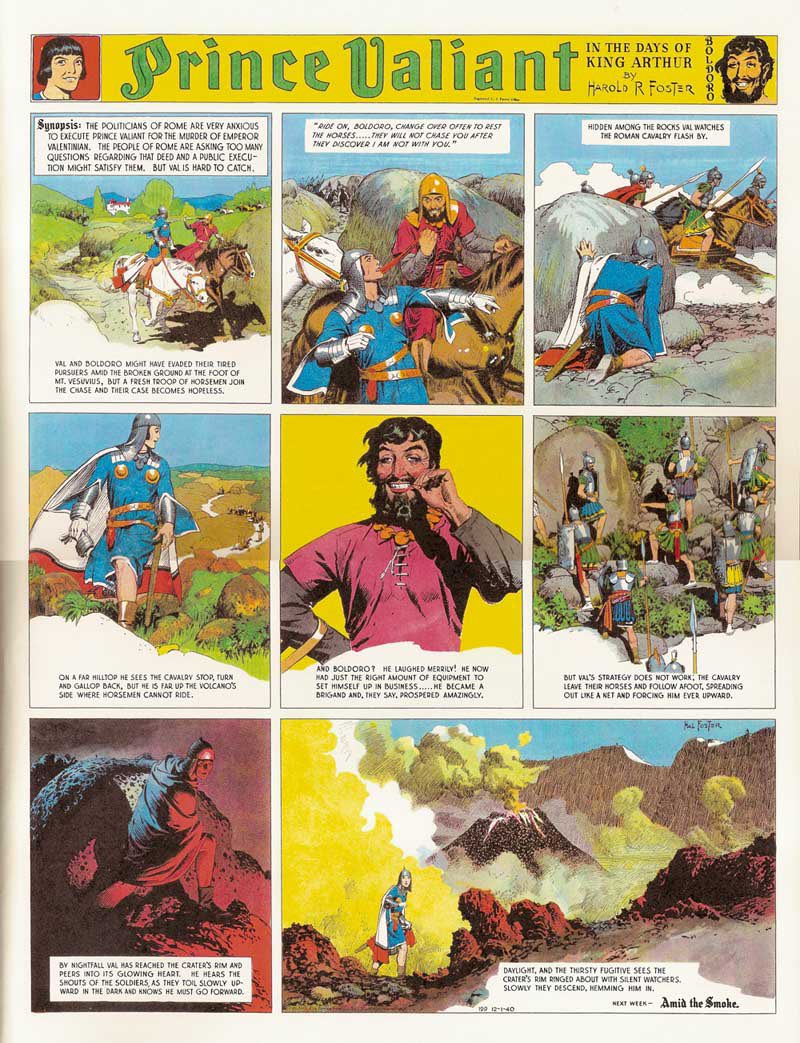 But, like today, this was often only true for big names. "Bullpen" cartoonists, as the regular staff cartoonists were often called, rarely got to own their work or receive royalties. Here's some comics by EC Segar giving a frank look at the business of cartooning in the 1930s:
Some creators DO self-syndicate, but self-syndicating is like self-publishing big that it requires you to be your own marketing, PR, licensing, etc.
Depending on the syndicate, some syndicates offer additional services, like licensing, book publishing or publishing representation, legal representation for entertainment and book contracts, PR and marketing, and more. Not all syndicates offer the same services, so if you are interested in being syndicated and want a syndicate that will be able to help you with a specific thing, definitely ask a potential syndication partner what they can offer. We don't have all the services every other syndicate has, but we have some others don't so we might be a better fit for some cartoonists while another syndicate might be better for others.
On the editorial side, again only speaking for KFS [King Features Syndicate], we take open submissions on a rolling basis, but we don't select very many comics for syndication. At King, we syndicate some comics for print and digital publication, and others for just digital.
Digital syndication is more flexible in terms of format, content, and cadence. Print syndication has pretty strict requirements as far as the aspect ratio of a comic, what language and imagery is allowed, and the frequency that it comes out. Digital has fewer guardrails. A digital comic CAN move into print if print publications show an interest, and a print comic can move to digital only if a cartoonist needs to cut down their frequency.
Digitally syndicated webcomics, like other webcomics, can be successful by building a relatively small but loyal fanbase! Print syndicated comics, on the other hand, are expected to appeal to a much broader fanbase— that is, everyone who opens a local newspaper!
If you are interested in pursuing syndication today, it is definitely a tough market but there is still opportunity! I can also say that there are folks at several syndicates who are working to make syndication more accessible to marginalized creators of all types of features.
If you have any more specific questions about syndication or particularly about syndication at KFS, please feel free to reach out! If you don't have an idea for a comic but want to be considered for one of our owned IPs if a spot opens up, we also welcome portfolio submissions!
King Features submission guidelines are here if you're interested in knowing more about any other syndicates, I know folks at all of the major ones and can point you in the right direction!
Original thread posted on Twitter and shared with permission.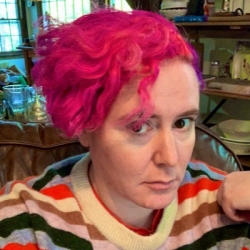 Latest posts by Tea Berry-Blue
(see all)