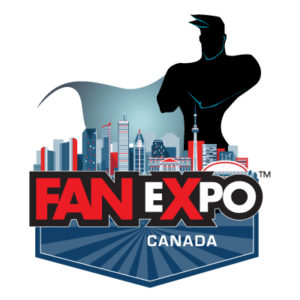 Creator Resource will be at Fan Expo Toronto (Aug 30-Sept 2) to talk to you all about the comic book industry.
We aren't boothed this year but CR team members Stephanie Cooke and Eric Kim will be circulating the show throughout the weekend. Additionally, they will be moderating two panels that are being presented by Creator Resource. They are:
NAVIGATING A COMICS CAREER: PITCHING, NETWORKING, AND SELF-CARE
Friday August 31 – 6:00 pm in ROOM 701A
Moderators: Eric Kim and Stephanie Cooke
Panelists: Megan Kearney, Leisha-Marie Riddel, Cian Tormey, Michael Walsh
Getting into comics can seem impossible! Our panel of professionals will share their experiences with how they got in to the world of comics, their networking tips and how they kept their health and sanity while doing it!
---
CREATING A CONVERSATION AROUND CREATOR RIGHTS!
Saturday September 1 – 4:00 pm in ROOM 714B
Moderators: Eric Kim and Stephanie Cooke
Panelists: Megan Kearney, Megan Purdy, Jim Zub
Creator rights has long been one of the most contentious issues in comics, and earlier this year a team of creators came together to try and encourage more transparent conversations about rights, ownership and payment in comics. This panel will focus on what the aims of Creator Resource are, what upcoming creators should look for in a comic book contract, and what we can all do to make comics a fairer industry for us all to work in.
---
Join us at our panels and stick around if you'd like to ask us any questions or learn more about what it is that we're doing. Hope to see you at the show!
Latest posts by Stephanie Cooke
(see all)