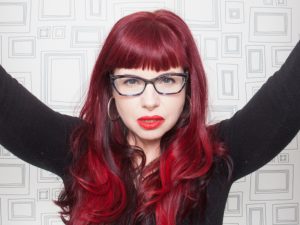 From Kelly Sue DeConnick (Captain Marvel, Bitch Planet) comes her grandma's recipe for "Bread Salad".
BREAD SALAD
INGREDIENTS:
1 large loaf ciabatta bread, cut into 2-inch cubes
1 pint mozzarella pearls
2 cups kalamata olives, pitted
3-4 cups grape tomatoes, halved
1 generous bunch fresh basil, cut in ribbons
1/4 chicken, roasted, meat torn from the bone (you can save time by buying a rotisserie chicken)
Avocado oil
Balsamic vinegar
Kosher salt
INSTRUCTIONS:
Layer the first six ingredients in a large bowl. Top generously with oil and vinegar. Toss, salt to taste and serve.
Serves 6 or 8 as a main course. 10-12 as a side.
Latest posts by Stephanie Cooke
(see all)