Each month we'll be doing a profile on one of the creators from the Creator Advisor database, giving you an introduction to who they are and what they do. We have a fantastic collection of talent in the Creator Advisor database and want to be able to share these talents as widely as possible!
If you'd like to join Creator Advisor or request creator contacts from the database, please head over to Creator Advisor and submit the relevant form.
Patrons get early access to all profiles, so if you're interested in supporting the promotion of these creators and the maintenance of Creator Resource & Advisor, please consider pledging! Your pledges make all this possible.
Tell us about yourself!
My name is Matt H. Taylor, I'm an artist/cartoonist out of Buffalo, NY. I'm currently working on my webcomic, 'Admiral' which tells the story of the final hours of Thomas Andrews, Jr.'s life, designer and shipbuilder of the RMS Titanic on the night of her sinking. I absolutely love history and boats in general and doing comics within both of those realms is more fun than I could have ever imagined.
I've been drawing for most of my life but I have been seriously making comics since late 2016.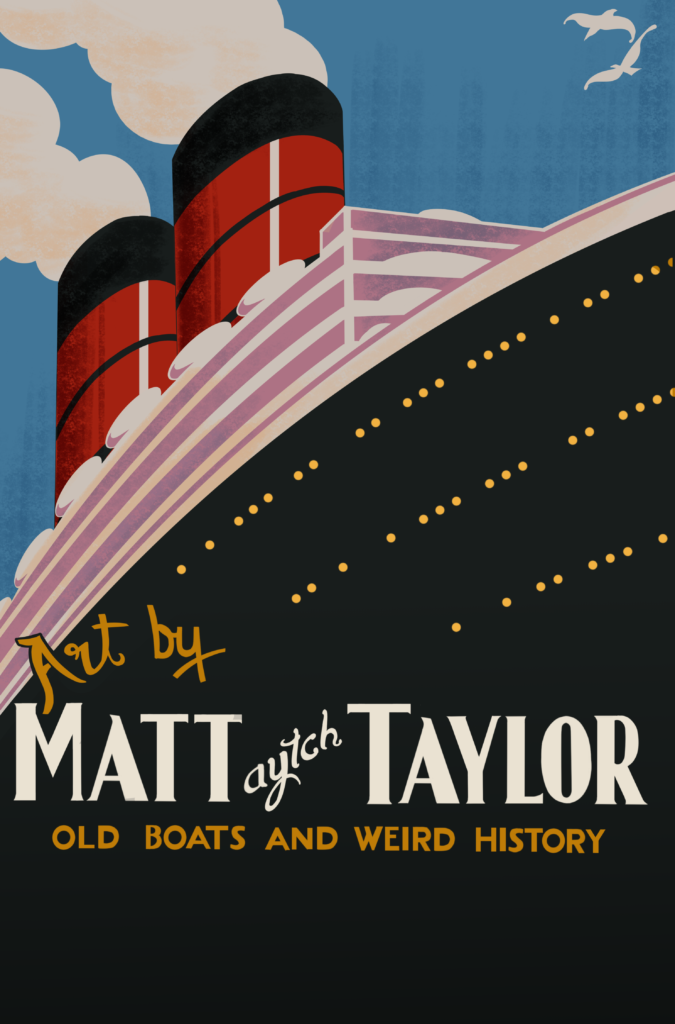 What is your favourite thing about creating?
I love figuring out how shapes interplay on the page and seeing how even the smallest of details can turn a good piece into a truly magnificent one.
I've been doing a lot more painting recently and it's been a real voyage of discovery seeing how basic shapes can be granted meaning and purpose in a portrait or landscape with the simple inclusion of highlights or seeing how another artist utilizes ambient occlusion in a piece.
And I'm not gonna lie – I absolutely love it when something I've created brings joy to another person. I LOVE when folks love my work – it makes it all worth it on some days.
What one thing do you wish you could go back and tell yourself when you started?
In all honesty I would tell myself to listen to the wild call of animation and go to school for that instead a second round of film school.
BUT – even given all of that, I wouldn't be who I am today if I hadn't made the decisions that I have in my life, so I'm happy with where I am.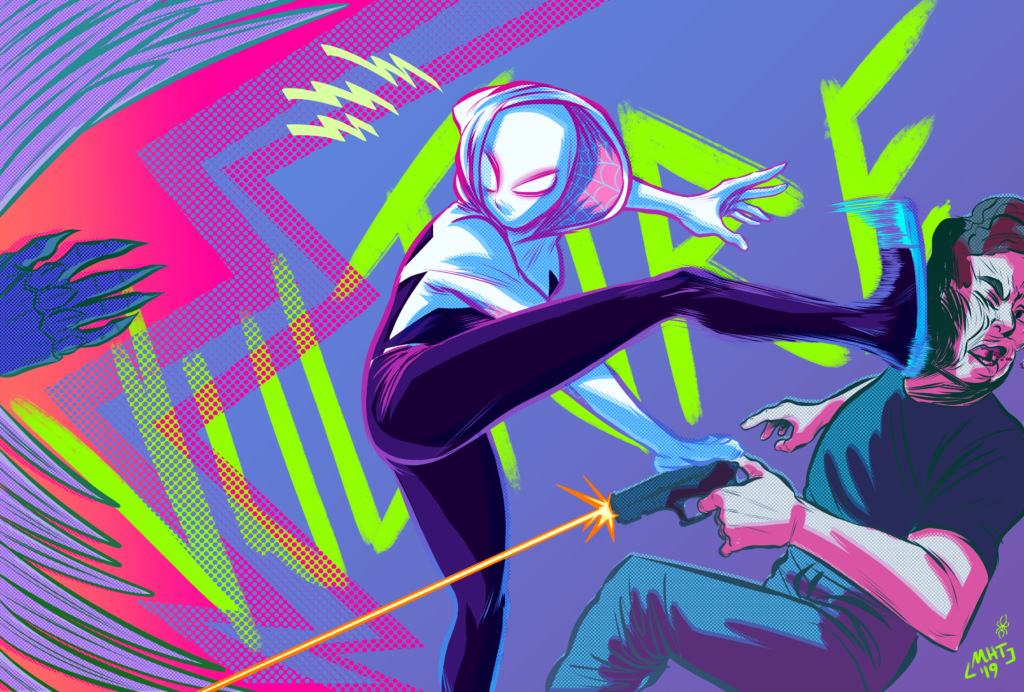 What tip would you give someone interested in creating?
Start today. Start drawing today and give yourself room for error. Everything in art is a learning process and there's no point at which you'll think, "This is it, I don't need to progress beyond this"
Just start today and give it your best. Also that comic you've been fantasizing about making? Start making it today. Start Scripting. Start Thumbnailing. Noodle on character designs.
Start Today.
Can you share a favourite resource or mentor?
For resources I would say that SenshiStock has been invaluable. Lots of really great poses of a variety of body types.
For mentors I would say I've learned ton from my friend Beth Barnett (@TheBethBarnett on Twitter). She has a keen eye for what makes good comics and encourages her friends and peers in all things.
Shout out someone else whose work you love that we should know about!
Melissa Capriglione (@mcapriglioneart on Twitter) has a really gorgeous webcomic called Falconhyrste and her work is just REALLY strong and amazing.
Also Shannon Manor (@shannonmanor on Twitter)! She's a professional character designer and has a fantastic webcomic called Dragon Sanctuary.
There's… there's so many amazing creators, y'all. I could make this list a mile long.
Where can we find you?
Twitter – Instagram – Portfolio – Patreon – Admiral (Tapas)
Latest posts by Niki Hawes
(see all)