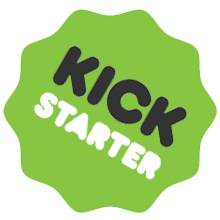 I've been doing freelancing for quite some time at this point. I founded the entertainment website, Rogues Portal (now Geek-d Out), and I was previously the Managing Editor of Talking Comics for over four years. I've also run and/or been a part of several successful Kickstarter campaigns such as Toronto Comics Anthology (Vol. 4 & 5), The Secret Loves of Geek Girls, The BLOCKED Anthology, and Wayward Sisters. So I've been on both sides of things when it comes to Kickstarters and indie comics.
At Rogues Portal, I would receive daily emails from creators that would like for us to cover their comic or their Kickstarter project. One of my biggest goals with RP was to feature as many indie artists as possible and thus I try really hard to push these indie comics and projects that are being crowdfunded.
That being said, you'd be surprised at the number of people who don't really know how to send an email to members of the press. They don't really know how to market their book and make it appealing to people who want to potentially take a chance on what it is they're doing.
I thought I'd offer up some pointers for those folks out there who are looking to spread the word about their projects. I'd love to try to make things a little easier for the creators and the press that are being sent these projects based on what I've learned over the years.
Do your research and find websites that cover things like what you want to have reviewed. For instance, pitching a cutesy all-ages comic to a site that covers horror content is probably not a great fit. Don't waste your time (or the site editor's time).
Try to personalize your email. If you already follow a site that you're pitching to, mention if you think one particular contributor would be a good fit for coverage (ie. "Karen seems to cover a lot of comics that are similar to our book, so this might be up her alley!").
Look to see if the site has guidelines for their coverage. You can usually find this on an About Us or Contact page. They'll sometimes have a list of what they accept/don't accept and who to reach out to as a first point of contact.Follow these guidelines! If it says "Not currently accepting indie comics for review" this DOES NOT MEAN you get to be the exception. Read the rules and follow them, otherwise your email is likely to get automatically deleted.I don't think I've ever seen a site say that they're not accepting submissions (or something like that) but the point stands to make sure that you read through the rules so that your book isn't getting ignored simply because of something you overlooked.
It's obviously easier to just blanket send out emails to a bunch of sites all at once, and if this is all you have time for, it's completely understandable.That being said, I think it's a lot nicer to get an email that feels personal and tailored to what the site is specifically doing.
Keep your email short and sweet. I find this to be an easy guideline:
-Introduction
-Synopsis of Project
-What The Deal Is (ie. we're releasing this digitally via ComiXology Submit, Kickstarter etc. and we'd love for you to take a look)
-Deadline for Coverage (if applicable)Keep it all relatively to the point – website folks get a LOT of emails and to stand out, you need to be able to sell your book to us too.Even including something like "It's like Giant Days meets Lumberjanes" can make it easy for us to imagine what the content will be like. Editors can also easily assign this to a contributor if they already have someone who they know loves books like Giant Days and/or Lumberjanes (WHO DOESN'T?!)
Make sure you include a link to a PDF – this is the BEST way to get a book quickly to us quickly and easily (ie. uploading a copy to Dropbox or Google Drive and making it shareable).At the very least, make sure you include preview pages if you don't want to simply send out a PDF before you receive confirmation that someone can cover it.However, being able to show a PDF to any available contributors definitely increases the chances of someone covering the book.
This part should go without saying but make sure your email is professional and checked for any spelling/grammar errors.No one wants to dive into a book if your email is filled with errors. This just gives us the impression that you don't care about what your project. Why should WE care when you don't?
There are obviously variations for all of these things depending on what you're doing and what your audience is, but this is a good basic guideline to reaching out to someone for coverage on a website.
If you have friends who work in press or blog, you can always ask them to look over your email and/or press release before you send it. Ask them if it would be something that would catch their eye. Getting the word out about a project you've put time (and probably money) into is important so make sure that you do it justice by ensuring that you're making people want to read it.
If you want to find a professional to help you out, there are a handful of wonderful PR and marketing people who work specifically with comics creators. You can check out a list of them here.
Latest posts by Stephanie Cooke
(see all)